Announcement
Honey Dew Days 2017
More editing options
Honey Dew Days - RYS Fundraising Weekend Fall 2017
WHY: Come support Rockland Youth Soccer during our Honey Dew Days Fundraising event.
10% of all sales will be donated to RYS!
WHEN: Saturday October 14th and Sunday October 15th from 5:00 a.m. to 9:00 p.m.
WHERE: The Rockland Honey Dew location only 482 Market Street "Next to the Police Station"
COUPONS COMING!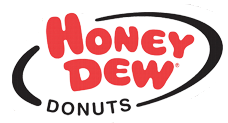 Comments
There are no comments for this announcement.